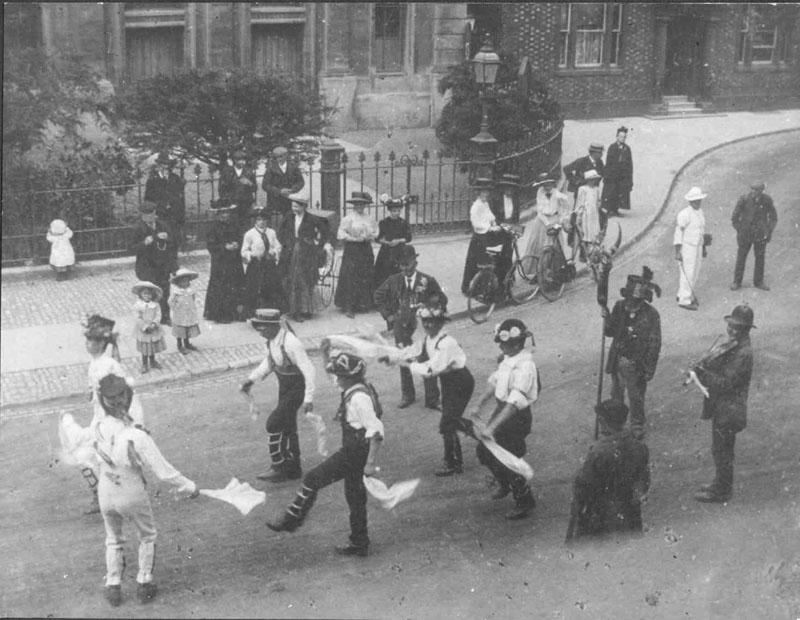 George holding the horns for the Abingdon Morris Dancers in 1910, the year before he died.
North Berks Herald - 10 June 1911, page 5.
DEATH OF CRIMEAN VETERAN. - The death of George Wake, aged 74, of Edward-street, occurred on Wednesday. Deceased, who was a bricklayer, joined the 7th Royal Fusiliers in 1854, and was at the siege of Sevastopol, for which he was awarded a medal with clasp; and also the Turkish medal. He also had the Indian Mutiny medal, with clasp for Umbrella. He was an old member of the Abingdon Berkshire Order of Foresters. The funeral, which took place in the cemetery yesterday, was attended by several old soldiers.