Goats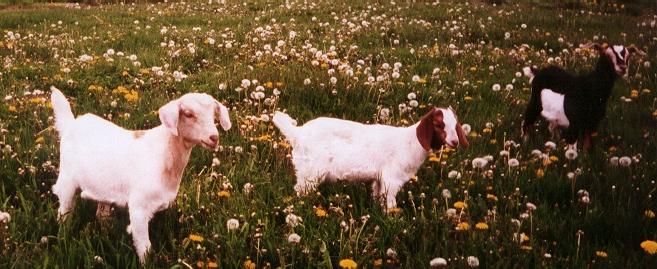 P.B., Sage, and Olivia, posing for the camera.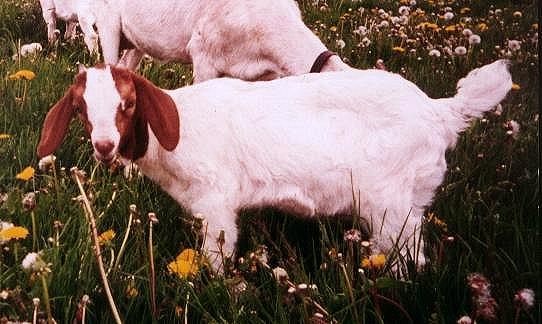 Sage. Looks full Boer, shh, don't tell! His Mom is..........
.......Dolores, who we named simply from that expression. She's Saanen/Nubian.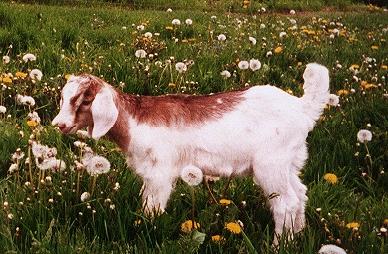 Sorrel, another of Dolores' triplets. And finally........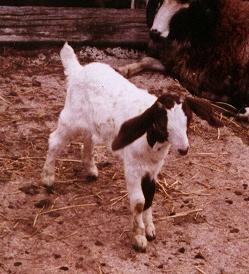 ..Chicory, the third triplet.
Pygmy Goats

Fred, a horned pygmy goat, Pebbles' Dad.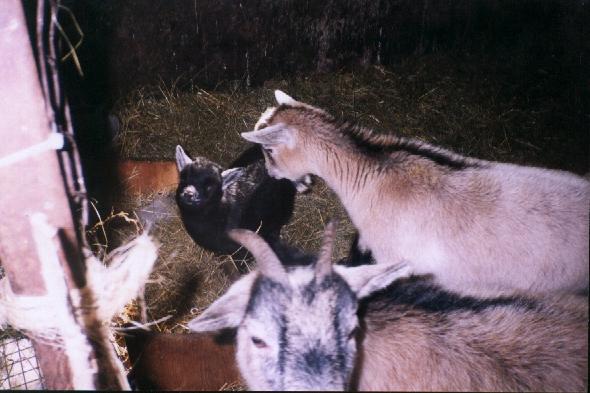 Solstice, the little black buckling who was born Dec 21st, with Mom (no horns), and Grandma Wilma with horns in foreground.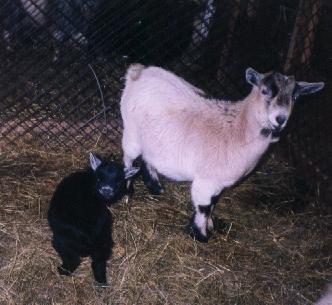 Solstice with a better view of Mom, Pebbles.
You can just make out the dark shape of Solstice's Dad, Tuxedo, behind the fencing.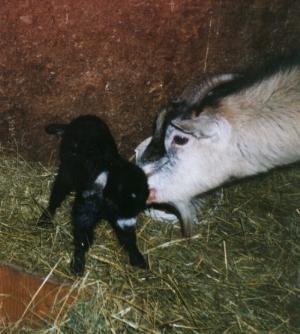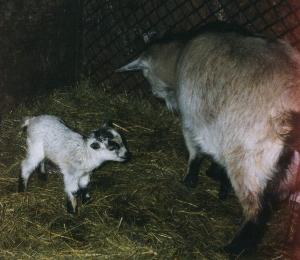 Wilma's twin boys, Beavis (black) and Butthead (light grey).