Lodsworth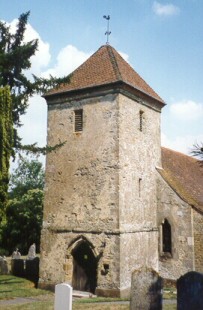 It is my considered opinion that Lodsworth ought to be renamed "Lodsworth Boxall", rather like the way that Melton Mowbray or Boughton Monchelsea received a suffix for a large local family. Of course the de Mowbrays and Monchelseas were rich, but then the Boxalls weren't ALWAYS peasants......

Certainly Boxalls have been part of Lodsworth for many centuries, as can be seen from these excerpts from my Full List of Medieval Boxalls .:

John Boxall born 1681 Lodsworth F. Thomas M. Joan
Thomas Boxsall born 1579 Lodsworth F. Thomas
Thomas Boxall born 1598 Lodsworth F. Roger
William Boxsall born 1570 Lodsworth F. Thomas
William Boxsall born 1605 Lodsworth F. Roger
William Boxall married Elizabeth Hurst 1667 Lodsworth

Boxalls have historically had a habit of creative spelling. When you're looking for Boxalls back then, also look for Boxells, Boxsalls, Boxhsalls, Boxoles, Boxolds, and even Boxholes. There may be more.

A full list of Boxalls connected to Lodsworth will appear here shortly.
Boxalls in Lodsworth from the 1881 Census
Boxalls in Lodsworth from the 1901 Census

According to the UK phone directory there are still several Boxall families in the area, but not in Lodsworth itself. I'm not surprised, the price of property in the village is outrageous.
Take a look at Lodsworth Parish Website
Look out Lodsworth! I'll be coming to visit you in August 2003!
Note: I have on file a complete list of other families resident in Lodsworth in 1881 and 1901. Please e-mail me if you'd like it.