Meggie:

To move something you don't push the string you pull it.

Dennis

Melanie nominated and Eve posted:
Why do I need a flute to make music? Well I don't really, but it makes a different sound from my voice or a trumpet or banging two rocks together or the wind in the trees . . . and I kinda like that sound. Why do I need to make music? What do I gain? Well I don't really need to, but I do it because I can, and it sure beats a stick in the eye.
Meggie

From Meggie

I know i am truly loved here....and that is why I rarely stray.

Trudy

(just how many of us does she speak for here?) :)

right...... "life finds a way" Ian Malcolm Jurassic Park :)
Cyra

Eve

From Meggie

Gen 2:7 And the Universe animated life from the atoms of the planet and shared into this material its Spirit; so life is material, animate Spirit.

Melanie

The way I think of it, "rules" are for those who do not understand the "law."
Eve

Ape

From Trudy

The pie has never stopped me appreciating the apple.

Melanie

We may be insignificant, but we know it, which is significant. .. Ape;))

you can call it what ever you wish...... what it boils down to is energy being shaped into healing....... but being a bit of a fatalist i would also think that the "window" had to be open for a directional change........

Cyra

Ah trust, yes. For three years I have tried to grow 4 certain herbs in my garden unsuccessfully and this year EVERY SINGLE ONE has arrived of its own volition elsewhere.

Melanie

I have a card on my desk that says "Faith is knowing there is an ocean because you have seen the brook."

Earl

the Universe gives you both, but all muddled up :) Like if you wanted a blue crayon, but picked up a red crayon, you'd get a purple picture :)

Meggie

"So why do we bother? Because we ARE part of The Plan. We are the fun bit:)"

Melanie

Thing is, people carry on their behavior with or without your permission. What's really up for grabs is whether you decide to play along.

Eve

Do you know the saying "It's never too late to have a happy childhood"?

Eve

And we are instinctively "good". Even the dumb philosophers like Aristotle knew that:)

Melanie

If everyone is unique, then no one is normal.

Krystal

No matter how big or small I've been, I've always felt the same size. The world may have been a bigger place to me at one time, and yet, I fill myself just as I always have, top to bottom, finger tips to finger tips. I don't think our 16.5 pound dog feels small. Essence, being an abstract thing that weighs nothing and exists without taking up any space, doesn't know size. I think it would fill anything that contained it to the brim. Maybe all sentient life feels the same. Maybe it isn't one size fits all. Maybe the spark of life, the spirit fits all sizes. ..

Ape;)

What a visual! Storms are a great analogy for life, unpredictable, beautiful, and sometimes frightening:)

Melanie
From Meggie

You, Trudy, are special to everyone, and yes, I'm jealous. ..

Ape

No matter what we do, each of us is the Divine being who we are. You can't get any closer than that. .. Ape;)
Marylyn

From Trudy.

If you have a bucket of water, you have a bucket of water.

Chovhani

Sian was trying to move a huge cage onto a wagon and it kept getting caught, until she turned it over. She slapped her head and said "oh I am so stupid", and James said "NO! You're smart, you just weren't thinking right".
James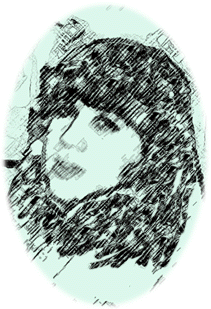 Chovhani

What you focus on really DOES become reality.

Melanie

You remember the 2 reality discussion? In this (1st) reality, we have what we see as physical manifestations of energy - you, me, Mel, Eve, etc....In the 2nd reality the manifestations of energy are more pure energy than physical, but we still have names for them and they are still literal manifestations of energy so what I said was "he is the literal energy" , now some writer poet, artist etc, interpreted him to look like what classical Greek Mythology presents to us now days. I can't say if that is his exact form, or not...the connection I've made to this energy has varied by way of how I "see" it........
Cyra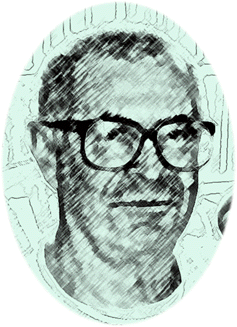 Dennis

From Melanie

Ape.. you can not prove the wind, only the effects of the wind. It is the same with belief.. you can only prove the effects of the belief. The effects of one's belief is their life.

Meggie

"Life likes to mess with plans..... better to be patient & mess with life."
Cyra

Yes, I believe in greater possibility because I change almost daily. The journey is more remarkable each day and I don't expect that to end.
Marylyn

(you can't put your arms around a memory)
Punx

no...... it just is.... control is an illusion for the most part........balance isn't static... its ever flowing, ever changing
Cyra

That's what the Adam & Eve story is all about IMO, it's a tale of self-realization. Taking it literally misses this.
Melanie

PuNx
Falls in the shower hurt a lot of people the trick is to know when you are going to be hurt and take a bath that day.
Dennis

I do not have your usual ankles - no tapering, delicate little connection between leg and foot. Leg ends. Foot starts.
Eve

I suppose it is a matter of perception, one man's poke is another man's interested enquiry.
Melanie

Ape:
Culture IMO is what we agree to do/allow and is born from us and our parents and theirs and theirs etc.
We agree it does not harm to say nudity is not acceptable. Some may feel it's a sin (remembering the old Catholic stuff) some may not, but at least we agree that making it off limits is OK for most of us.
Seems where we have problems is when we try to change what came before us.
Take gays---woman's rights---etc.
Imagine a lesbian running for president of the USA today.
It would be open war, but 100 years from now---well maybe it would be OK.
Dennis (who's culture is changing around him)

Things rarely get lost, they just take the scenic route..........
Melanie

I could and can survive anything life throws at me
Melanie