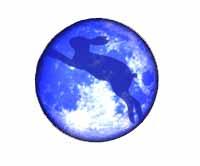 at Westwind Grove Farm
Rabbits, Goats, and Jacob Sheep for all purposes.

We are conveniently located off Highway 10 just north of Dundalk. Our brand new Farm and Craft store opens May 13th, selling fresh farm eggs, pet supplies, and a wide variety of unique handcrafted items.

To Mooncat's Emporium - Farm and Craft store.